iSET ecommerce platform, on April 1, 2021, announces partnership with Spacex – American aerospace company, new technology for online sales on the planet Mars! That's right what you read and if you want I repeat: now it will be possible for you to sell your products on Mars!
Founded in 2007, iSET is a Technology Startup that offers a complete and reliable ecommerce platform for online sales and is now expanding the horizons for the galaxy!
The company's founder, Elon Musk, confirmed on Twitter that it won't be long before we populate Mars and this brings a very promising new market with no competition yet!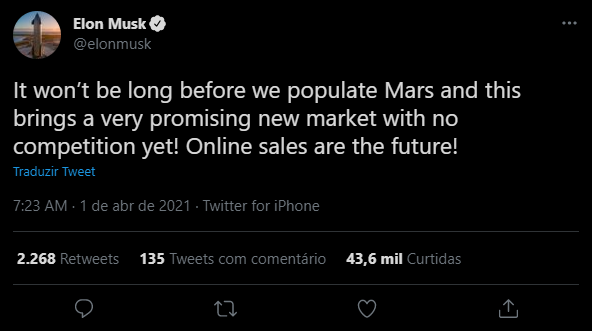 Imagine, you already have a online store and you can start selling your products with tariffs, freight rates and general transport conditions for the planet Mars, delivered simply by Spacex!
The ecommerce platform has already announced that the prototype of the Mars sales project in conjunction with the aerospace company is working well and successfully.
Soon, it will launch the final version of the technology, but the beta version is already being used by customers of the platform starting today, April 1.
"I already put this add-on in my online store and I'm really impressed!" reported the first customer to use technology that allows online sales on Mars. "I sell inputs for plantations and I believe that this market will be in high demand on Mars when people really start to live there!" tells Luana, which has a virtual gardening products store.
"They will need to start planting on Mars, after all, they will need to eat. Start doing from zero, right?"Added Luana.
This is the first testimonial from the technology, but there are still more iSET customers who are also using this add-on.
In fact, a pre-sale has already been made and will be delivered as soon as the first humans landed on Mars! This was the first online sale between planets across the galaxy!
With that, the companies involved, iSET and Spacex, make a mark in human history, leaving us another achievement in the galaxy, incredible isn't it?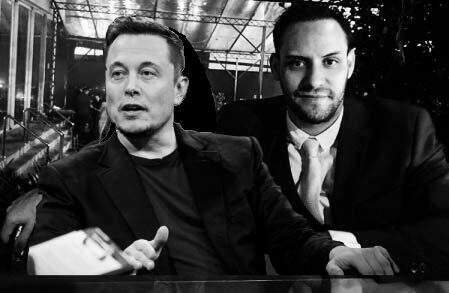 The online salesperson who did this feat in his virtual store at iSET tells us what the experience was like: "Simply unbelievable. I don't think it would happen that fast, but I believe that the market is really in need of this type of internet sales ".
iSET customer Alexis sells futuristic clothing and accessories and his first sale to the planet Mars, and the first sale between planets across the galaxy, was the set of very stylish clothes suitable for life outside the Earth.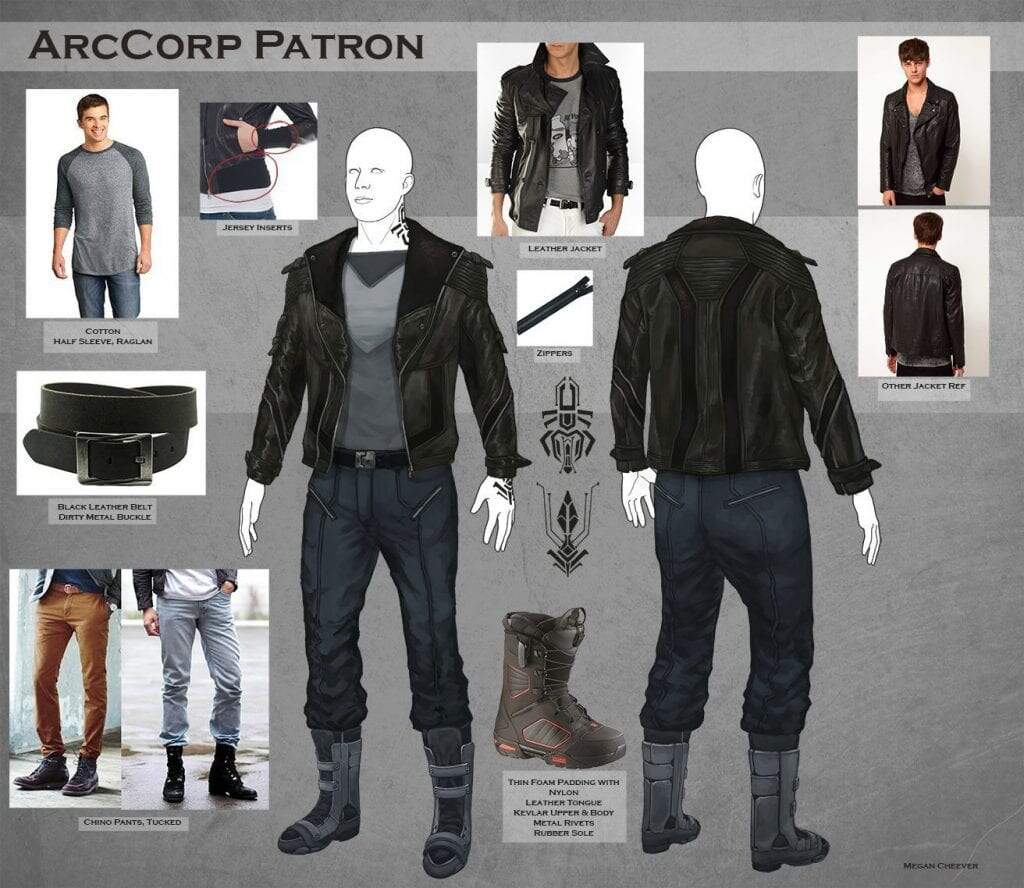 Alexis further reported that the futuristic clothing and accessories market has great potential for growth on Mars. She also informed that he is already developing a new collection of sunglasses for use on the red planet.
Over time, iSET and Spacex, plan to develop yet another tool, making it more accessible for all types of online retailers who want to conduct online sales on the neighboring planet.
Happy April Fool's Day! 🙂

Comentários
Comentários